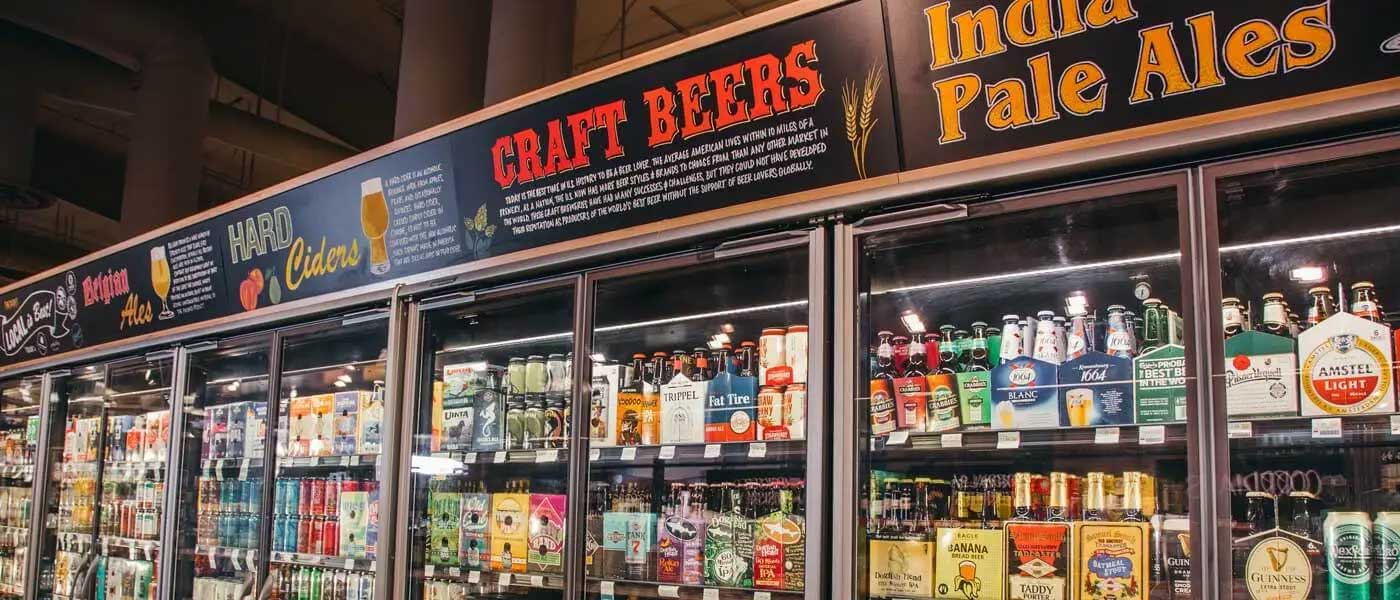 Departments
Beer, Wine & Spirits
Our passionate Beer, Wine, and Spirits Team Members have a vast knowledge of our products and are dedicated to finding the perfect beverage for you. Whether you're looking for a bright and bubbly hard kombucha, an IPA from your favorite SoCal brewery, or a delicious sauvignon blanc to pair with your wild-caught salmon, our beer and wine selection features hand-picked specialties alongside trusted national brands. We're happy to offer the latest and greatest in the beer, wine, and spirits world, including hard kombuchas, seltzers, and a variety of gluten- free, organic and vegan products. Build your perfect pack with our mix and match wine and spirits deal! Buy 4 bottles of wine or spirits (375ml or larger) and receive 15% off.
THE PASSION BEHIND OUR PRODUCT OFFERINGS: AN INTERVIEW WITH BEER, WINE & SPIRITS DIRECTOR, GEOFF NICOLL:
What are you drinking these days?
"Rosé and hard kombuchas are my go-to's right now."
What makes Lazy Acres' beer, wine and spirits departments unique?
"Our selection and dedication to service as well as vast product knowledge–we really are a specialty beer, wine and spirits shop inside a natural food store. We have very unique and diverse offerings only found in the finest wine and spirits purveyors and very few offer the complex and creative mix available in our stores. Hard to find? We've probably got it."
If you were stuck on a desert island and could only take 3 products from Lazy Acres, what would they be?
"Lazy Acres roasted garlic, a sourdough baguette and a bottle of Albarino (Spanish white wine) …just those two are fine for me!"
What are 3 words you would use to describe Lazy Acres?
"Wholesome, fun and uplifting."
Geoff Nicoll, Director of Beer, Wine & Spirits